Navigate the NGS universe with confidence
VARVIS® - THE COMPLETE SOFTWARE SOLUTION FOR NGS PANELS, WES, WGS, CANCER DIAGNOSTICS AND CARRIER SCREENING
Corporate Satellite #CS23
Sunday, June 11 | 14.00 - 15.30 (BST)
Room Carron
Visit our
varvis® team at
booth #266
Join us at ESHG 2023
We are looking forward to four days full of interesting and exciting talks, presentations and workshops at ESHG 2023 in Glasgow, June 10-13. We invite you to join us and our four experts for our Corporate Satellite "Navigate the NGS universe with confidence" on Sunday, June 11, and to visit the varvis® team at our booth #266 to have a chat, discuss the latest advancements and get a deeper look into the varvis® software and its new features. If you don't have the chance to attend in person, make sure to save your virtual seat to our corporate satellite.
When?
Sunday, June 11
14.00-15.30 (BST)
Where?
Room Carron
varvis® Corporate Satellite
"Navigate the NGS universe with confidence:
how varvis® helps you to establish new applications, streamline your workflows and adjust to new reference data "
Next Generation Sequencing created a brand-new universe of data and opportunities in clinical diagnostics. From targeted panels, WES and WGS to high-sensitivity solutions for liquid biopsy, the boundaries of technology are ever expanding—but so is the time, risks and costs of establishing, optimizing and validating new laboratory and IT workflows.
Genetic labs are asked to fulfill ever increasing demands and to master an ever-growing flood of new data: sequencing more genes, diagnosing more diseases, detecting variants at lower allele-frequencies, and at the same time, using the latest standards and technologies. In this session, we demonstrate how the varvis® software helps you to successfully master these challenges in clinical routine.
Our speakers & talks
Analytical requirements when implementing liquid biopsy into clinical practice
Dr. Thomas Keßler,
MGZ Medical Genetics Center Munich
Liquid biopsy enables identification of clinically relevant genetic sequence variants in circulating free DNA (cfDNA) from plasma, e.g. in the context of patient stratification regarding targeted therapy in cancer or the identification of causal variants in patients with overgrowth syndromes. The allele frequency of such relevant variants is commonly very low (<1% VAF) indicating the need for highly specific and sensitive assays. We discuss analytical requirements and some of the pitfalls users may experience during establishment and validation of liquid biopsy assays for clinical application.
How standardized filtering strategies and API-enabled workflows accelerate exome diagnostics
Prof. Robin-Tobias Jauss,
University of Leipzig Medical Center
Exome sequencing is the standard of care in clinical genetics. Generating data has become easy and affordable, but optimizing the analysis workflow and evaluating thousands of potentially clinically relevant variants can still be time-consuming and tedious. In this talk, we will present how this challenge of accelerating case review and increasing the diagnostic yield at the same time is tackled in a high-throughput academic diagnostic lab.
Automated shortlisting of variants powered by inheritance filters
Irene Patric,
Limbus Medical Technologies GmbH
Automating segregation speeds up genomic analysis and reduces digital strain without the risk of losing out significant variant. But how do inheritance filters usually work and what are the pitfalls? The challenges faced in implementing filters, issues that need to be addressed, and how varvis overcomes these will be discussed using clinical examples.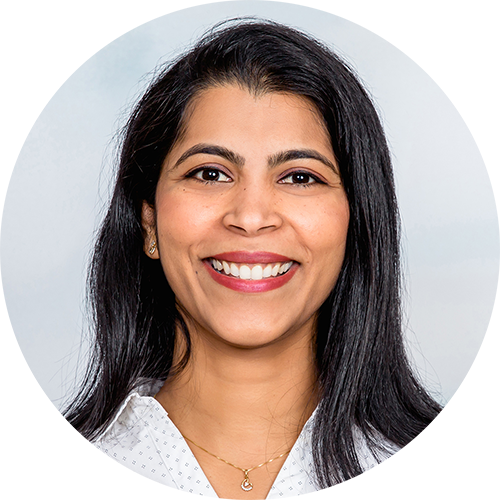 How I learned to stop worrying and to love hg38
Dr. Roland Ewald,
Limbus Medical Technologies GmbH
This talk gives an overview of the issues still present in the 'new' reference genome hg38. We discuss how these can be addressed from a bioinformatics perspective, and what this implies for clinical practice. Statistics from real-world migrations of large datasets highlight what kinds of problems to expect during the liftover, which tools can be helpful, and how much previously collected hg19 data can be preserved.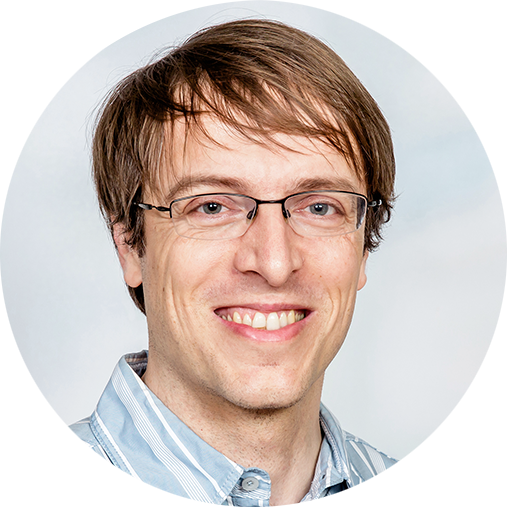 varvis® - Navigate the NGS universe with confidence
Cloud-based genetic diagnostics to accelerate laboratory workflows and enhance patient care
The varvis® genomics platform is a complete solution for clinical diagnostics, supporting NGS raw data processing, genomics data management, and variant interpretation. Automated CNV and SNV analysis are clinically validated and completely integrated into the NGS workflow. It is your one turnkey software solution for all NGS Panels, cancer diagnostics, WES and WGS.
Schedule your personal software demo
Click here to learn more about how varvis® can accelerate your laboratory workflows and increase your diagnostic yield: