Navigate the NGS universe with confidence
THE COMPLETE SOFTWARE SOLUTION FOR NGS PANELS, CANCER DIAGNOSTICS, WES AND WGS
Let's meet at the 34. Annual Meeting of the German Society of Human Genetics
March 15-17, Kongress Palais Kassel
Technical workshop
Thursday, March 16 | 11.45 - 12.45
Kolonnadensaal 1
Join us for GfH 2023
We are already looking forward to three days full of interesting and exciting conversations with you, inspriring talks, presentations and workshops and to meet with customers, partners and friends at GfH in Kassel, March 15-17. We invite you to join us and our three experts for our technical workshop on Thursday, March 16, and to visit the varvis® team at our booth #42 to have a chat, discuss the latest advancements and get a deeper look into the varvis® software and its new features.
When?
Thursday,
March 16
11.45-12.45
Where?
Kolonnadensaal 1
varvis® technical workshop
"Change is the only constant: how varvis helps you adjust to new workflows, new regulations, and new reference data"
Genetic diagnostics labs are asked to fulfill ever increasing demands: sequencing more genes, diagnosing more diseases, complying with stricter regulations, and at the same time, using the newest standards and technologies.
In this session, we demonstrate how the varvis® software helps to successfully accept these challenges.
Talks & Speakers
Benefits of in-silico panels and standardized filtering in exome diagnostics
Dr. Robin-Tobias Jauss
University of Leipzig Medical Center
Exome sequencing is the standard of care in clinical genetics. Generating data has become easy and affordable, but optimizing the analysis workflow and evaluating thousands of potentially clinically relevant variants can still be time-consuming and tedious. In this talk, we will present how this challenge of accelerating case review and increasing the diagnostic yield at the same time is tackled in a high-throughput academic diagnostic lab.
Laboratories as test manufacturers under IVDR
Dr. Ben Liesfeld
Limbus Medical Technologies GmbH
About a year from now, all provisions of IVDR Art 5(5) will come into force except for one. There have been a lot of discussions about what that means for genetic diagnostics labs. In January 2023, the Medical Device Coordination Group issued the guideline MDCG-2023-1 that clarifies important aspects. The bad news first: A QMS according to ISO 15189 will not be sufficient.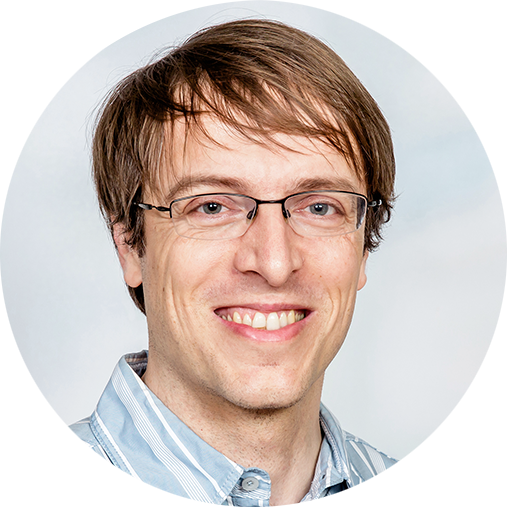 How I learned to stop worrying and to love hg38
Dr. Roland Ewald
Limbus Medical Technologies GmbH
This talk gives an overview of the issues still present in the 'new' reference genome hg38. We discuss how these can be addressed from a bioinformatics perspective, and what this implies for clinical practice. Statistics from real-world migrations of large datasets highlight what kinds of problems to expect during the liftover, which tools can be helpful, and how much previously collected hg19 data can be preserved.
Schedule your personal demo
Are you planning to attend GfH 2023 in Kassel and would like to meet in person? We are happy to talk to you about our new features and how varvis® can help you to accelerate your diagnostic workflow!
Schedule your personal appointment with one of our experts in advance:
varvis® - Navigate the NGS universe with confidence
Cloud-based genetic diagnostics to accelerate laboratory workflows and enhance patient care
The varvis® genomics platform is a complete solution for clinical diagnostics, supporting NGS raw data processing, genomics data management, and variant interpretation. Automated CNV and SNV analysis are clinically validated and completely integrated into the NGS workflow. It is your one turnkey software solution for all NGS Panels, cancer diagnostics, WES and WGS.
Click here to learn more about how varvis® can accelerate your laboratory workflows and increase your diagnostic yield:
Want to learn more about varvis® and how it can help you to accelerate your workflow and increase your diagnostic yield?