if (!empty($hero_image_link)) { ?>
Focus on diagnostics
We process the data
if (!empty($hero_image_link)) { ?> } ?>
} ?>
Cloud-based genetic diagnostics to accelerate laboratory workflows and enhance patient care.
One turnkey solution for all clinical NGS applications
Solution
The varvis® genomics platform is a complete solution for clinical diagnostics, supporting NGS raw data processing, genomics data management, and variant interpretation. Automated CNV and SNV analysis are clinically validated and completely integrated into the NGS workflow.
Bioinformatics
Automated. Validated. Fast.
varfeed® automates the processing of raw next-generation sequencing data from bcl, fastq or bam files. It performs all bioinformatics, including alignment and clinically validated CNV/SNV/Indel variant calling. All results are handed over to varvis® automatically. Pipeline validation is provided as a service – updates are included.
varvis® genomics software
Made for use in clinical diagnostics
varvis® is a clinical decision support system (CDS) and allows you to review, filter, and classify genetic variants. In addition, varvis® is your own comprehensive variant database. It supports the clinical decision-making process and is a registered CE-IVD device according to directive 98/79/EC.
Annotation
Always up to date
allexes® provides the data for variant annotation to varvis®. allexes® does not only deliver the most recent versions of public databases, but also provides access to aggregated genomic reference data from all our users compliant with HIPAA and EU regulations.
Key benefits

Automated QC

Important quality metrics are monitored automatically for every single NGS sample, but also across batches over time. Don't waste a moment on manual QC.

Push the button

Convenient filtering options such as inheritance filters and virtual panels allow you to filter from thousands of detected SNVs and CNVs. Within seconds.

80% savings

Our clinically validated CNV analysis provides significant time and cost savings compared to ligation based CNV detection methods.

Overnight express

No matter how many samples or how many sequencing runs you have: our fully automated process delivers results overnight. Guaranteed.
See for yourself how varvis® can accelerate your laboratory workflows and increase your diagnostic yield.
Testimonials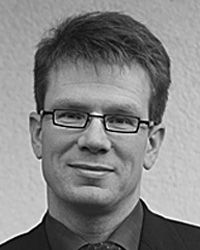 Limbus demonstrated the clinical validity of its varfeed CNV detection algorithms. We now use the varfeed CNV analysis as a very cost-effective and sensitive first-line diagnostics.
Prof. Martin Zenker, MD
University of Magdeburg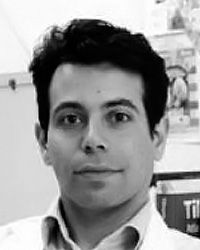 The varvis platform has been designed from the start with the medical application in mind. The platform conveniently supports our diagnostic workflow. The service is excellent and the team is very reliable. The list of features is growing surprisingly fast.
Prof. Rami Jamra, MD
University of Leipzig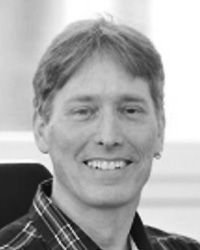 Thank you for your excellent support with our platform validation. Based on the meaningful report you provided, I was able to very quickly complete our validation process.
Dr. Heyko Skladny
Synlab Zentrum für Humangenetik Mannheim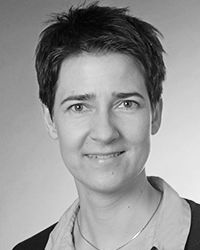 The VARVIS software allows us to very easily process, manage, and interpret our WES data sets. Providing comprehensive annotations and our own proprietary variant knowledgebase, VARVIS helps us to increase the diagnostic yield and also enables us to make new discoveries.
PD Dr. Silke Kaulfuß
University of Göttingen