Are you ready to push the boundaries? Let's go on this journey together!
It's a wrap! Four days full of interesting and exciting talks, presentations and workshops lie behind us. If you haven't had the time yet or just want to rewatch it, our corporate satellite "Sharpening our tools for the diagnosis of mosaic disorders" is now available on-demand. And as a big thank you for joining us, we have a special and limited offer for you a free software premium trial including validation - claim your seat now!
CS014 - varvis® corporate satellite
"Sharpening our tools for the diagnosis of mosaic disorders"
presented by Prof. Dr. Martin Zenker & Dr. Denny Schanze - University Hospital Magdeburg, Dr. Ben Liesfeld - Limbus Medical Technologies
New deep sequencing technologies facilitate the detection of mosaicism at very low levels. This allows clinicians to better understand the phenotypic heterogeneity of mosaic disorders. Using a high-sensitivity assay with validated analytical performance, we are now ready to push the boundaries of the diagnosis of mosaic diseases from a research application to a new standard of care in genetic diagnostics.
In this session, our speakers will highlight the specific challenges physicians encounter while handling mosaic diseases and explain in detail how a suitable assay was established and validated.
Our ESHG corporate satellite is now available on-demand:
Our speakers & talks
The challenge of phenotypic heterogeneity and genetic diagnosis in mosaic disorders
Prof. Dr. Martin Zenker,
Institute of Human Genetics, University Hospital Magdeburg
Mosaic disorders are caused by postzygotic mutational events arising during an early developmental period which may lead to an attenuated or localized phenotype of a genetic disorder that is typically caused by germline mutations. Other mosaic disorders are assumed to result from lethal mutations surviving by mosaicism; the corresponding germline phenotype does not exist. This is particularly true for oncogenic mutations in the RAS-MAPK and PI3K-AKT pathways. Diagnosing mosaic disorders clinically is therefore challenging due to their phenotypic heterogeneity and often incomplete syndromic features, which may even stay unnoticed.
Genetic diagnosis, on the other hand, may be hampered by a very low abundance or even lack of the disease-causing mutation in routinely accessible biomaterials such as blood. Strategies to overcome these limitations aim at selecting tissue with an expected higher mutation frequency, or at increasing the sensitivity of detection - or a combination of both. As deep sequencing technologies facilitate a promising methodological solution in low-grade mosaicism detection, revisions in current diagnostic protocols are necessary to increase the detection rate of mosaic variants.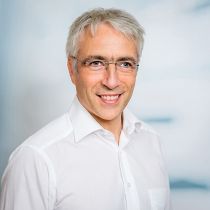 Reconciling regulation and innovation with standardized software
Dr. Ben Liesfeld,
Limbus Medical Technologies GmbH
Genetic testing laboratories must comply with numerous regulations and guidelines. As a medical device software, varvis® has been designed from the start to aid in the diagnosis of patients. The varvis® Validation Service ensures that the analytical performance of our customers' assays meets recognized standards. varvis® also provides various features that facilitate and automate quality control as required by international guidelines.
Matching analytical performance and clinical utility
Dr. Denny Schanze,
Institute of Human Genetics, University Hospital Magdeburg
In search of the best toolset for liquid biopsy using NGS, Dr. Schanze evaluated and validated different molecular barcoding technologies. He will provide details regarding the various steps in the validation process. In the end, he was able to select the optimum assay design for highest sensitivity and precision at the desired limit of detection, while keeping the assay cost-efficient for routine diagnostics.
varvis® - Navigate the NGS universe with confidence
Cloud-based genetic diagnostics to accelerate laboratory workflows and enhance patient care
The varvis® genomics platform is a complete solution for clinical diagnostics, supporting NGS raw data processing, genomics data management, and variant interpretation. Automated CNV and SNV analysis are clinically validated and completely integrated into the NGS workflow. It is your one turnkey software solution for all NGS Panels, cancer diagnostics, WES and WGS.
Click here to learn more about how varvis® can accelerate your laboratory workflows and increase your diagnostic yield:
LIMITED OFFER
FREE SOFTWARE PREMIUM TRIAL INCLUDING VALIDATION
Are you searching for a complete and compliant CE-IVD software solution for clinical NGS diagnostics? Do you want to establish and validate a high sensitivity assay?
Let's get started and push the boundaries together!
We are offering a free premium trial of our software varvis® including validation for the
first ten applications!
Just use your discount code "varvisESHG2021" in the form below and get the following benefits during your varvis® premium trial:
Analyze two NGS runs
Get detailed QC feedback
Review data in varvis®
Obtain a validation report
Enjoy first-class support
Claim your seat &
Get a Free Software Premium Trial